How to Create Listing that Gets Traffic for your Website
To get traffic for a website is one of the most difficult thing if you are new to blogging or website publishing for products & services selling. There are some prerequisites that you need to understand before digging into traffic generation. There is no traffic for website until you don't have enough content on your website because if you have enough content & your website is indexed on search engines you have the probability to get organic traffic. But even for indexed website there is no guarantee for organic traffic so to cover this issue usually people go for paid marketing or google ads.
Paid marketing is a different ball game when you are new to website based sales so here comes the initial solution for you which is "Classified Website". A free classified website is a platform where you can place your advertisement for free. Usually every classified website comes with different publishing categories & subcategories for example if you want to place an advertisement for the sale of your used car so at the first stage you need to select the main category like "Vehicles" and then in the vehicle a sub category "Car" will be selected. This is how a classified website cater different advertisements for different categories with ease of navigation.
So where to go from here?
How to Create Listing that Gets Traffic for your Website?
Here is the best solution..!!!!!
Not every free classified website allows users to share their website link in their posted advertisement. By website like https://classified.mysourcingstore.com/ offers this service which you can see in below mentioned image:
Website link can share here!
---
You can see the Visit Website Button
---
Time for the magic is over if you are thinking by placing website link will be sufficient then I would say :). A classified ad is a combination of four basic things one is the "Title", second is the "Description", third is product or services "Image" and fourth is the right contact information. A bad title title & bad description with poor product images will be a failure. That is the basics of How to Create Listing that Gets Traffic!
---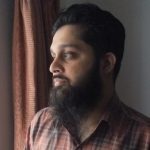 "Help others in growing their businesses, you will build a businessman & you will do the business"

— Azeem Khan, Manager Sales
---